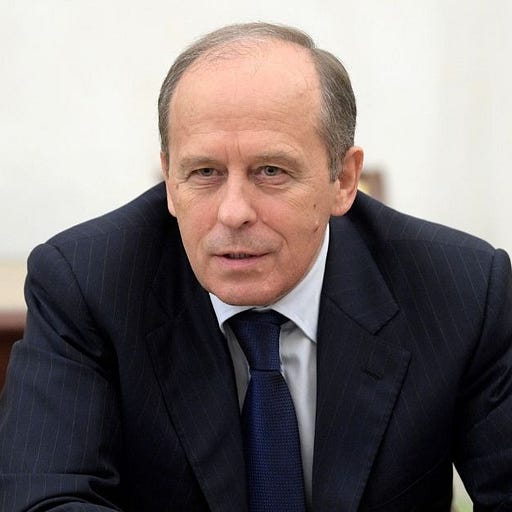 Feb 24, 2022 • 38M
Russian Spy Chiefs, Ukraine Hit Squads
Moscow's fearsome intelligence agencies provide the backbone for the attempted decapitation of Ukraine's government.
Interviews & commentary on spy operations, books, movies
In this week's SpyTalk podcast, Russian intelligence expert Filip Koracevic profiles Vladimir Putin's spy bosses, and Foreign Policy magazine correspondent Amy MacKinnon talks about Russian plans for Ukraine roundups and assassinations with co-host Jeanne Meserve.
I was also on Chicago superstation WGN-TV early this morning talking about the situation in Ukraine. You can watch it here.